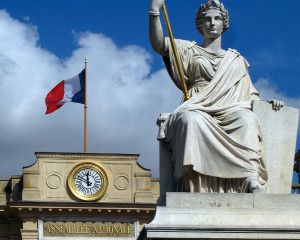 Understanding the political and regulatory environment is essential to any public affairs strategy. Through rigorous monitoring of French and European institutions, we help you identify potential opportunities and threats to your business or industry.
Within the firm, a transverse monitoring unit is fully dedicated to legislative and regulatory tracking: government initiatives, parliamentary activity, examination of legislative texts, publication of regulatory texts, regulatory authority activities, public bodies, etc.
Service offering:
Customized watch bulletins (weekly, monthly)
Customized and secured digital monitoring platforms, including archives and search options by date or keywords.
Real-time email alerts on topics requiring high level of reactivity (follow-up on amendments, Parliamentary sessions)
Intensified monitoring during election periods: candidate positioning, campaign highlights
Intensified monitoring during budgetary debates: monitoring adapted to the specific procedures of the draft Budget Bill (PLF) and the Social Security Financing Bill (PLFSS)
Scope: National, European, Local
We define, together with our clients, the themes and items of attention to be incorporate into the monitoring service, as well as the preferred level of alert.